Publish On: 07 August 2018
Author: GP Tuition Simon Ng
Many pragmatists and realists believe that both economic growth and environment concerns cannot coexist peacefully. In order to improve either of the two aspects, one has to be compromised upon. This has resulted in a lot of discomforts from people who support either concern. Despite so, I believe that economic growth and the environment can coexist as improvement in economic growth can result in a greater development of technology. By doing so, alternate and expensive sources of energy can be harnessed at a cheaper cost, reducing carbon emission from burning of fossil fuel.
First of all, the relationship between economic growth and environmental concern need not be considered or thought of as a downward spiral. With greater economic growth, this would spur greater innovative processes and a general advancement in technology and as such, clean energy can be developed into a more reliable and better source of energy. Reliable means of extracting such energy sources can also be derived which essentially means that hard-to-reach energy sources like the reserves of oil in shale rock can now be extracted without an exorbitant cost. Germany, a developed country, which is the pre-eminent economic power in Central Europe has an EPI (Environmental Performance Index) ranked 6th in the world, where it ranks how well countries perform on high priority environmental issues in two broad policy areas: protection of human health from environmental harm and protection of eco systems. This is because Germany has been continually adopting and using alternative sources of energy such as wind and solar energy since it became available. This proves that even with economic growth, environmental issues and concerns can still be acted upon. Germany, with its entire economic prowess, has managed to strike a fine balance between high economic growth and protecting the environment for its future generations.
When looking at the case of job opportunities, it is also possible to incorporate both economic and environmental concerns in the process of creating more employment opportunities. Job opportunities have been created due to environmental issues and it remains a relatively new industry. This means that as the industry further develop in expertise and experience, more people would be able to secure a wider range of well-paying jobs. This can be in the form of wildlife ranger or even health, safety, security and environmental officers. By providing environmental protection to the environment, there would be more opportunities for higher employment which would lead to a more productive workforce and resources are more fully utilized due to lower unemployment, this would then lead to economic growth. As such, it can be seen that environmental preservation and economic growth can actually work hand in hand, complementing each other. Thus I disagree that economic growth and environmental concern cannot coexist.
However, it is important to note that if alternative sources of energy are not properly managed, they can have disastrous consequences for the community and the environment at large. The Japan nuclear meltdown in 2011 has showed us the extent of the effects, where despite the root cause was a natural and unavoidable disaster, the poor post-disaster management has led to many problems. The resulting radiation leaks has inconvenienced thousands, caused much consternation among the entire nation regarding the continued use of nuclear energy. In addition to human collateral damage, the environment was not spared, plants and fishes were severely affected by the radiation leaks. Not only that, large economies are unwilling to slow economic growth, and some even were accused of trying to cheat their way out of reducing their greenhouse gas emissions by creating "dishonest" forestry accounting loopholes. China for example has attained high level of economic growth. In spite of this, air pollution in China is 20 times the safe limit. This has led to health problems such as lung cancer and even higher rates of infant mortality. This shows that environmental concern and economic growth cannot coexist or that intense care and caution must be placed to ensure that both are viable in our society.
In conclusion, my argument that that environmental concern as well as economic growth can coexist stands firm, in my mind. However, this would not be possible as of now, since countries are unwilling to slow growth and is reaping growth at the expense of the environment. Despite so, with grater nad constant economic growth, it can spur greater technological advancement, which would aid in the procurement of alternative sources of energy. Not only that, the environment brought about industries, which can help growth Hence I believe that if governments are willing to help, with good and effective policies, economic growth and environmental concern can coexist in the near future. The problem essentially lies with the government's will ( or lack thereof), where the often populist tone adopted to win elections are often at the cost of preserving our natural environment, where it must be emphasized, it is our responsibility to protect and care for it.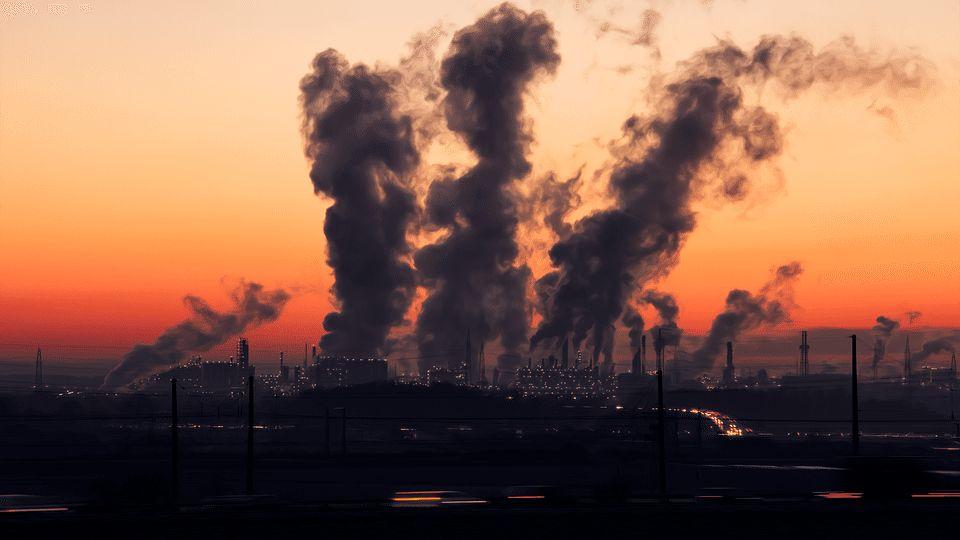 ---
GP Tuition Online on Environment | JC GP Tuition